Yay! Stacy Poncelow helped me once again to write a Bohemian Fund grant on behalf of Lincoln Middle school. Thanks to the Bohemian Foundation, this will be my fourth year doing equine assisted life skills coaching with some of Lincoln's at risk youth.
The equine assisted learning program has developed so much since Pia Jansen and I started it four years ago. This year, Amani Mediation and Counseling is working with the tremendous staff and kind horses at Hearts and Horses to offer kids the opportunity to do both riding and ground work to promote social and emotional learning.
This year we are also benefiting from the expertise of Pam Barker, who is a University of Northern Colorado graduate student with tremendous passion for, and knowledge of, cutting edge work in emotional intelligence. She is helping us develop, implement, and study this year's program.
Equine Assisted Learning for Kids
What kids are saying to us after working with horses:
"I can trust him and he won't hurt me."
"I have never really felt successful before coming here."
"I feel calm and relaxed, the stress has gone, that almost never happens."
"If I am not pushy and go with the flow, I get more of what I want and I don't have to worry about being stepped on."
>>Read more about Equine Facilitated Learning<<
Learning with Horses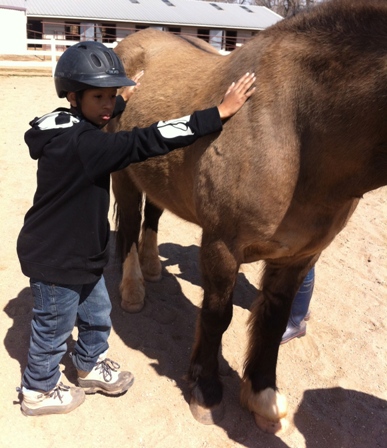 Social and Emotional Learning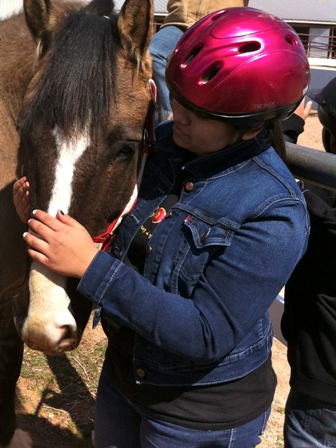 Strength-centered Learning
Equine Assisted Learning – Lessons